Reviewed by Abbie Jacobs, RN, BSN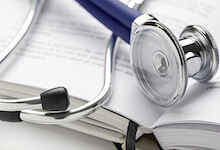 Nursing school provides students with the knowledge and skills that are needed to care for sick and injured patients. While nursing school is very rewarding both during and after school, there are unique challenges to balancing school and life as a nursing student.
Prior to entering nursing school, prospective students should evaluate their graduation goals and determine their personal and interpersonal skills. Look deep inside to determine whether or not you physically, mentally and emotionally have what it takes to enter into the healthcare field of study. Furthermore, use this guide to find your strengths and weakness, so that you can calculate which aspect of nursing is right for you.
By utilizing this survival guide, students can pass through nursing school successfully, and then transition to the working world. Preparation, organization and management of all aspects of nursing school life will ensure a successful completion and fulfilling transition to a career as a nurse.