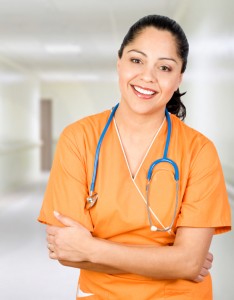 As the transformation of the nation's healthcare system continues, more registered nurses are returning to graduate school to enroll in Master's in Nursing degree programs for enhancing their clinical skills and experience level. Earning a master's degree in nursing will provide the academic core of knowledge to find career opportunities as nurse practitioners, nurse midwives, clinical nurse specialists, nurse educators, nurse administrators, or nurse anesthetists. With more than 330 accredited master's degree programs through the Commission on Collegiate Nursing Education (CCNE) and the Accreditation Commission for Education in Nursing (ACEN) in the United States, our goal is to highlight the best of the best to aid in your quest of selecting the program that will best meet your professional goals in advanced practice nursing.
The Master of Science in Nursing (MSN) degree is designed to build upon the knowledge earned with a baccalaureate degree, allowing students to develop expertise in a specific area of nursing practice that aligns with career goals. Instead of spending time listening to lectures, master's programs enable graduate students to participate more in seminars, roundtable discussions, simulation laboratories, and extensive clinical work. When students begin to concentrate their studies, any number of courses can be included in acute care, geriatrics, community health, oncology, women's health, cardiac care, pediatrics, medical-surgical, or any other nursing specialty area.
While traditional full-time master's programs consist of 18 to 24 months of consecutive study, many nurses choose to pursue their degree as they work around work schedules in a more flexible format. It is becoming increasingly popular for colleges to offer online MSN degree programs for registered nurses who have a bachelor's degree in nursing. Unlike degrees at brick-and-mortar universities with specific class meeting times, online Master's in Nursing programs allow students to access course materials 24/7 and conveniently fit in their graduate studies on their own self-paced schedule. In addition to using the latest technological advances for lively virtual classroom discussions, online master's degrees in nursing typically involve clinical experience in each student's own geographical location for an easy commute.
<!- mfunc feat_school ->
Featured Programs:
Sponsored School(s)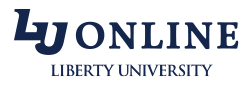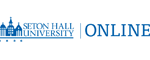 Seton Hall University
Ranked #15 in Best Online Master's in Nursing Program by US News, Seton Hall University offers two fully online Nurse Practitioner programs: Adult Gerontology with Acute and Primary Tracks and Psychiatric Mental Health.
<!- /mfunc feat_school ->
How to Find the Top Master's in Nursing Degree Programs
If you have made the decision to return to graduate school to complete a Master of Science in Nursing (MSN) degree, then you are probably a little overwhelmed with the sheer number of on-campus and online programs there are to choose from. Since not all master's degrees in nursing are created equal, it is essential to take into consideration a number of factors that can influence your quality of education. First and foremost, the best MSN programs will be offered through regionally accredited post-secondary institutions. Accreditation signifies that a program has met a specific set of instructional standards maintained by experts in the nursing field, so it is highly recommended that you choose a program accredited by the CCNE or ACEN.
Furthermore, it is important that you looking at rankings from the U.S. News and World Report and other helpful ranking systems to ensure your prospective degree programs have an overall reputation for high-quality instruction of advanced practice nurses. After assessing the institution for its quality of teaching, curriculum, average class size, location, and faculty credentials, make sure you specifically look for programs that align with your interests and offer a concentration in your chosen career path.
In order to help in your search for finding the top master's degree programs in nursing, below we have listed three of the best schools in the United States that have an international reputation for solid nursing education.
Johns Hopkins University:
Johns Hopkins University has been ranked the 12th best college and 20th top value school in America by the U.S. News and World Report. With many of its nursing specialty areas ranked in the top 10 nationwide, the JHU School of Nursing is nationally acclaimed for having the #1 best graduate nursing degree programs in the United States. At the master's level, students can pursue a degree in Adult/Gerontology Primary or Acute Care, Family Primary Care Nurse Practitioner, Clinical Nurse Specialist, Health Systems Management, Public Health Nursing, or Nurse Midwifery. With its more than $8.5 million in federal research funding, JHU also enables students to participate in cutting-edge nursing research and 32 collaborative initiatives.
Georgetown University:
As the 20th best college and 24th top value school in the United States, Georgetown University has been recognized for having the 36th best graduate nursing degree programs nationwide by the U.S. News and World Report. Within the School of Nursing & Health Studies, students can enroll in online Master of Science in Nursing (MSN) degree programs that specialize in Global Health, Health Systems Administration, Adult Gerontology Nurse Practitioner, Family Nurse Practitioner, Nurse Educator, or Nurse Midwifery/Women's Health Nurse Practitioner. With an average cost of $32,020 each year, Georgetown's online master's degrees in nursing blend local clinical placement experience with virtual learning through weekly live online face-to-face class sessions through video conferencing.
Drexel University:
Currently ranked as the 97th best college and 7th top up-and-coming school in the nation by the U.S. News and World Report, Drexel University is nationally acclaimed for having the 24th best online graduate nursing programs in the United States. Through the College of Nursing and Health Professions, Drexel students can enroll in the accredited Master of Science in Nursing (MSN) program with flexible learning options in Clinical Trials Research, Clinical Nurse Leadership, Health Systems Management, Nursing Education, Nurse Anesthesia, Psychiatric Mental Health, Adult-Gerontology Acute Care, Pediatric Acute or Primary Care, Women's Health, and Family Nurse Practitioner.
Careers and Salaries for Individuals with Master's in Nursing Degrees
Acquiring an advanced Master's in Nursing degree can open limitless career opportunities within today's dramatically changing healthcare delivery systems. With one of the highest levels of long-term job stability, advanced practice nurses are in high demand across the United States for providing the best quality of patient care in hospitals, clinics, physician offices, rehabilitation centers, outpatient centers, psychiatric-mental health facilities, home health services, and more. In fact, the Bureau of Labor Statistics has predicted that employment of nurse anesthetists, nurse midwives, and nurse practitioners will grow at the rapid rate of 31%, thus creating 47,600 new jobs before 2022.
In addition to the emotional rewards of making a difference in the lives of patients across the health continuum, a Master's in Nursing degree comes with the potential for earning a lucrative salary. While registered nurses earn an annual average salary of $68,910, nurse practitioners make a mean $95,070 in the same time frame. Nurse midwives bring home an average $92,230, nurse managers make a mean $90,929, and nurse anesthetists earn a whopping $157,690 each year! As you can see, receiving a Master of Science in Nursing (MSN) degree is the best way to unlock high-paying nursing jobs that offer increased specialization, stronger job stability, and even more rewards in leading today's healthcare industry.
Site Highlights
Within our website, we endeavor to provide the knowledge needed to make an informed decision on selecting a Master's in Nursing program and help you stay up-to-date on happenings in the nursing field with various comprehensive resources. At Best Master's in Nursing Programs, we are committed to offering the rankings, reviews, and facts you need to make your professional dreams in nursing come true.
Are you searching for an online degree program that will prepare you for advanced practice nursing career? Then be sure to check out our ranking of MSN Online Programs. For those who are specifically interested in building the leadership skills needed for higher levels of management responsibility in a variety of healthcare settings, take a look at our featured top-ranked programs that offer the Best MSN – Nursing Leadership and Management degree options.
If you still have questions about earning a Master's in Nursing degree, we invite you to scroll through our FAQs page or send us a message. We hope that you will find our information to be valuable in finding the top master's degree programs in nursing that will take your career to the next level in advanced practice!