In the world of advanced practice nursing, little has remained the same since the implementation of the 2008 APRN Consensus Model—designed to coordinate licensure, accreditation, certification, and education requirements and bring uniformity to the regulation and scope of practice of advanced practice registered nurses (APRNs): nurse practitioners, nurse anesthetists, nurse-midwives, and clinical nurse specialists.
That's good news for APRNs and even better news for the millions of Americans that depend on them.
In 2015, the Department of Veterans Affairs (VA) approved a rule that would allow APRNs to practice the fullest extent of their education, training, and certification— despite individual state practice regulations. This gave them the authority to diagnose diseases, develop treatment plans and prescribe medications, a level of authority that was once reserved only for physicians.
The gradual push toward full implementation across all states continues to be the goal of proponents of the Model, and much ground has been covered. For example, as of 2017:
Nearly half of the states in the U.S. permit nurse practitioners (NP) to practice independently without being required to maintain a collaborative agreement with a physician. In many cases, they also have full prescriptive authority.
Certified registered nurse anesthetists (CRNA) now provide about 70 percent of all anesthesia services to previously underserved rural areas.
An increasing number of American women are turning to certified nurse-midwives (CNM) for prenatal, parinatal and postnatal care, thanks to their long history of providing safe, dependable care to women and infants.
<!- mfunc feat_school ->
Featured Programs:
Sponsored School(s)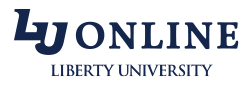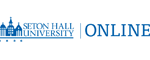 Seton Hall University
Ranked #15 in Best Online Master's in Nursing Program by US News, Seton Hall University offers two fully online Nurse Practitioner programs: Adult Gerontology with Acute and Primary Tracks and Psychiatric Mental Health.
<!- /mfunc feat_school ->
What Is an Advanced Practice Registered Nurse (APRN)?
Advanced practice registered nurses (APRNs) are registered nurses (RNs) educated at the master's or post-master's level in a specific role and patient population. APRNs must be nationally certified and state licensed to assess, diagnose, and manage patient problems. In many jurisdictions, APRNs can practice, order tests, and prescribe medications as independent practitioners, while in other jurisdictions, they practice under the supervision of a physician or under a collaborative physician agreement.
Under the APRN Consensus Model, there are four recognized APRN roles:
Nurse practitioner (NP)
Certified nurse-midwife (CNM)
Clinical nurse specialist (CNS)
Certified Registered Nurse Anesthetist (CRNA)
NPs and CNSs are also certified and licensed in one or more of six patient population focus areas:
Acute care
Adult health
Family health
Gerontology health
Oncology
Pediatric/child health
Psychiatric/mental health
Women's health
And, while not required, a specialization may be chosen. Just some of the areas of specialization include: occupational health, hematology, endocrinology, HIV/AIDS, dermatology, emergency, and cardiology.
Nurse Practitioner: Nurse practitioners are healthcare practitioners who diagnose and treat both acute and chronic illnesses, perform physical examinations, prescribe and manage medications, order and interpret tests, and educate and counsel patients.
Clinical Nurse Specialist: Clinical nurse specialists provide acute and chronic care in clinical sites. They also often work as educators, mentors, consultants, and researchers.
Certified Registered Nurse Anesthetist: Nurse anesthetists provide anesthesia care for surgical, diagnostic, therapeutic, and obstetrical procedures, as well as pre- and post-anesthesia care and pain management.
Certified Nurse-Midwife: Nurse-midwives provide primary, gynecological, and obstetrical care to women. Their services include low-risk labor and delivery, and neonatal care. They also provide family planning services and contraceptive care.
How to Become an Advanced Practice Registered Nurse
There are specific steps that you must complete to become an APRN. These include:
Complete a Master of Science in Nursing (MSN) degree specific to one of an APRN roles and patient population focus areas
Achieve national certification in an APRN role and population
Earn state licensure
Complete an MSN Degree
The first step to becoming an APRN includes the completion of a Master of Science in Nursing (MSN) degree in a chosen APRN role and population focus. Program accreditation ensures that the program meets the requirements for national certification and state licensure.
MSN programs achieve accreditation from one or more of the following accreditation agencies:
While traditional MSN programs for the bachelor's-prepared RN are readily available, so are programs for students with different educational backgrounds. For example, RNs with an associate's degree in nursing can complete an RN-MSN program, which includes the components of both the bachelor's and master's degree, while nurses who have already earned a master's degree in another area of nursing may complete a post-master's certificate program to become an APRN or change APRN roles.
But that's not all. There are MSN programs—called entry-level or direct-entry master's degrees—designed for students who have earned a bachelor's degree in another field and need to earn both their RN license and MSN.
RN-MSN: Designed for licensed RNs with an associate's degree in nursing
BSN-MSN: Designed for licensed RNs with a bachelor's degree in nursing
Entry-Level/Direct-Entry Master's Degrees: Designed for students who have completed a bachelor's degree in another field; program components include both undergraduate and graduate requirements that allow students to earn their RN and MSN.
Post-Master's Certificate Programs: Designed for master's-prepared RNs who want to become an APRN or for those who want to change their APRN role and population focus.
MSN programs are widely available as both campus-based and online programs, and some programs even feature a combination of the two. Part-time programs and accelerated programs are also commonplace, thereby accommodating working professionals and those who are interested in a fast track to an APRN career.
Admission Requirements
Admission requirements for MSN programs tend to be competitive, with many schools requiring candidates to submit include letters of recommendation and complete personal interviews and admissions essays. Other requirements include:
RN-MSN: An associate's degree in nursing from an accredited institution and current RN license; many programs also require a minimum GPA or minimum GRE scores and the completion of specific prerequisite courses prior to admission, such as human biology, microbiology, statistics, ethics, and nutrition.
BSN-MSN: A bachelor's degree in nursing from an accredited college or university; many programs also require a minimum GPA or minimum GRE scores.
Entry-Level/Direct-Entry MSN: A bachelor's degree from an accredited college or university; many programs also require a minimum undergraduate GPA or minimum GRE scores.
Post-Master's Certificate Program: A minimum GPA in graduate nursing degrees and an RN license; most programs require at least a few years of nursing experience.
MSN Requirements
MSN programs include a graduate core:
Evidence-Based Practice
Organizational and Systems Leadership
Healthcare Technology/Informatics
Policy and Advocacy for Improving Population Health
An APRN core:
Advanced physiology/pathophysiology, including general principles that apply across the lifespan
Health assessment, including the assessment of all human systems, and advanced assessment concepts, approaches, and techniques
Pharmacology, includes pharmacokinetics, pharmacotherapeutics, and pharmacodynamics
And courses related to the chosen role and population focus. Most programs also require the completion of between 500-700 clinical hours.
Earn National Certification
To become state licensed as an APRN, you must pass a national certification examination that aligns with your chosen APRN role and population focus and is recognized by your state board of nursing.  National certification is required for state licensure.
Nurse Practitioners
Clinical Nurse Specialists
Certified Registered Nurse Anesthetists
Certified Nurse-Midwives
Earn State Licensure
APRNs are licensed in all 50 states. And, in all cases, APRNs must first achieve national certification before they are eligible for state licensure. Depending on the state in which you practice, you may be required to also apply for prescriptive authority, enter a collaborative physician agreement, and register with the Drug Enforcement Administration (DEA) for authority to prescribe controlled substances. All states also require continuing education to maintain state licensure.