Reviewed by Abbie Jacobs, RN, BSN

Share this infographic on your site!
<!- mfunc feat_school ->
Featured Programs:
Sponsored School(s)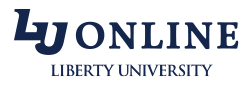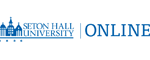 Seton Hall University
Ranked #15 in Best Online Master's in Nursing Program by US News, Seton Hall University offers two fully online Nurse Practitioner programs: Adult Gerontology with Acute and Primary Tracks and Psychiatric Mental Health.
<!- /mfunc feat_school ->
Charting Change: The Growth of Electronic Health Records
As part of the 2009 economic stimulus, healthcare providers around the country have been establishing policies governing the use of digital medical records. What does the law say and how are healthcare providers changing their practices to comply?
Understanding the Law
The American Recovery and Reinvestment Act of 2009 establishes mandates and incentives for healthcare providers, depending on the types of medical records they use:
Electronic medical records (EMR)
What is it? Digital version of traditional paper charts; contains treatment history of patients in one practice; don't transfer from one practice to another. (1)
What's the law? Mandated "meaningful use" for all public and private healthcare providers in order to maintain existing Medicare and Medicaid reimbursement levels. (2)
Electronic health records (EHR)
What is it? Contains treatment history of patients from all clinicians involved in patient's care; designed to enable sharing of information across providers, such as labs and specialists. (1)
What's the law? Financial incentives for providers who can prove "meaningful use" of such records. (2)
Hospitals
They've had five years to begin implementing digital records; how are hospitals doing in fulfilling the government's mandates?
59%
Acute-care hospitals with at least a basic electronic health record (3)
1 in 4
Hospitals with a comprehensive EHR that includes: (3, 4)
Physician and nurse notes
Advance directives
Radiologic and diagnostic test images
Consultant reports
At least basic adoption by … (3)
… hospital size
Large: 73%
Medium: 62%
Small: 53%
… teaching status
Major teaching: 77%
Minor teaching: 65%
Nonteaching: 56%
… ownership
Nonprofit: 63%
Public: 55%
For-profit: 48%
… geographic region
Midwest: 60%
West: 60%
Northeast: 57%
South: 57%
Doctors' Offices
What about office-based physicians? What progress have they made in the past half-decade?
3 in 4
Doctors' offices with at least basic electronic health records (3)
At least basic adoption by … (3)
… age
Under 50: 50%
50 and older: 47%
… practice size
1: 37%
2-5: 44%
6-10: 60%
11+: 66%
… practice type
Single specialty: 45%
Multi-specialty: 59%
… geographic region
Northeast: 44%
South: 47%
West: 49%
Midwest: 54%
Sources:
1. http://www.healthit.gov
2. http://www.usfhealthonline.com
3. http://www.rwjf.org
4. http://www.beckershospitalreview.com