There are a variety of different career paths that you can take if your dream is to work in the field of nursing. When you are enrolling in school and mapping out the educational path that you must take to work in a specific area of nursing, it is important to determine whether or not you will need to earn a specialty certification. You will also need to consider what types of patients you would like to work with, and what type of care you want to provide. If you have been pursuing a degree to become a Family Nurse Practitioner, you might be wondering if your primary role will be to provide nursing in Primary Care. Here is a basic guide to a day in the life of a Family Nurse Practitioner so that you can determine if this is the right path for you.
What is a Family Nurse Practitioner's Role
A Family Nurse Practitioner, which is also commonly referred to as an FNP, is a specialist in the Primary Care arena. If you are becoming a Registered Nurse and want to pursue a specialty as an RN, you might find that the FNP is the specialty for you. With primary care physicians being overbooked, many patients will turn to FNP for their primary care needs when it comes to managing acute and chronic illnesses.
A FNP will do everything from conduct a physical exam, to perform diagnostic tests and procedures. These specialists will help patients understand their illness, and perform most of the services a physician would perform with an exception for surgery. The roles of a Family Nurse Practitioner will depend upon the state regulations. This is a highly collaborative role in healthcare, and FNPs are taught to work closely with other healthcare providers for healthcare management and to deliver better care.
What Age of Patient Will an FNP Work With?
Nurse practitioners take a patient-centered approach to primary care in a sector where physicians have heavy patient loads that they cannot keep up with. If you prefer to work with children or adults, you will be happy to hear that as a Family Nurse Practitioner you will be qualified to diagnose and treat patients from childhood to adulthood. This means that there is great flexibility, and you will work with patients across a wide age span and often an entire household of a family. While FNP are qualified to work with patients in infancy to the oldest age group, statistics show that about 44% work with adults 18 to 64, and 15% work with patients 65 to 74. The age group that you administer care to will depend upon the patient base of the clinic or facility you work in.
Being a Family Nurse Practitioner can be a fulfilling career, especially in a society where FNPs are being given more independence. If you would like to play a greater role in the primary care arena of the healthcare sector, you may want to pursue this specialty. First, earn experience as a registered nurse, and then move on to earning your master's in nursing to earn your certificate and become licensed as a FNP.
<!- mfunc feat_school ->
Featured Programs:
Sponsored School(s)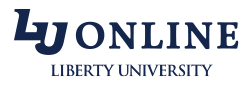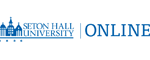 Seton Hall University
Ranked #15 in Best Online Master's in Nursing Program by US News, Seton Hall University offers two fully online Nurse Practitioner programs: Adult Gerontology with Acute and Primary Tracks and Psychiatric Mental Health.
<!- /mfunc feat_school ->