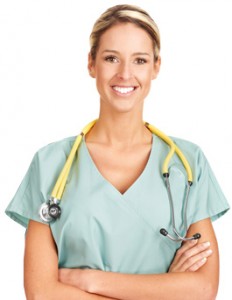 Nurses ready to continue their education often look into enrolling in a master's of nursing online program. These programs were designed for nurses who prefer to continue to work while going back to school. Online programs are offered both full-time and part-time, and some programs offer several start dates throughout the year. Before applying to a Master's in Nursing program, consider factors such as the types of concentrations available, admission requirements and a typical master's program curriculum.
Types of Master's in Nursing Degrees
Nurses seeking an advanced degree in nursing can choose between many nursing concentrations, according to the American Association of Colleges of Nursing. Common areas of study for nurses interested in building on their clinical skills include family nurse practitioner, adult-gerontology nurse practitioner, acute care nurse practitioner, neonatal nurse practitioner, nurse midwifery, women's health nurse practitioner, pediatric nurse practitioner, nurse anesthesia, clinical nurse specialist and oncology nurse practitioner. For nurses interested in pursuing an administrative or leadership role, programs are offered in nurse administration. For nurses who want to be nursing instructors, programs in nursing education are available. Master's in Nursing programs typically last between one and four years, depending on if you attend courses full-time or part-time.
<!- mfunc feat_school ->
Featured Programs:
Sponsored School(s)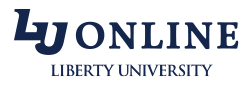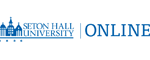 Seton Hall University
Ranked #15 in Best Online Master's in Nursing Program by US News, Seton Hall University offers two fully online Nurse Practitioner programs: Adult Gerontology with Acute and Primary Tracks and Psychiatric Mental Health.
<!- /mfunc feat_school ->
Admission Requirements
Typically, acceptance into a Master's in Nursing program requires the applicant to hold a Bachelor of Science in Nursing, as well as hold licensure as a registered nurse in the state they wish to practice in. Some programs have GPA requirements, such as a minimum cumulative GPA of 3.0, as well as requirements for specific prerequisite courses like health assessment and statistics. Other programs require students to have taken the GRE, or Graduate Record Examination. Depending on your area of interest, such as nurse anesthetist, some programs may require that you have at least one year of experience working as an Registered Nurse. Typically, several letters of recommendation are required to gain admission, as well as an interview with faculty.
Related Resource: Master's Degree in Pediatric Nursing
Typical Curriculum
Online Master's in Nursing programs typically consist of both online and in-person coursework. For example, students may log into a virtual classroom and take notes while learning and interacting with classmates in advanced health assessment or pathophysiology courses. Students then go on to work with local preceptors (such as medical doctors, nurse practitioners or physician assistants) that help apply what they learn online to actual patient situations. Programs that lead to the ability to sit for a practitioner exam consist of at least 500 clinical hours with a preceptor, according to the American Association of Colleges of Nursing. For students enrolled in programs where clinical experiences are not required, they often must partake in internships. For example, students in a healthcare leadership program must apply their classroom experiences to an internship at a selected healthcare facility.
Nurses with a Bachelor's degree can go on to pursue careers such as a family nurse practitioner, nurse anesthetist or nurse educator. It is important to know which concentration you want to study because different programs have different admission requirements and coursework. Attending a Master's in Nursing online program will help you further your career by obtaining an advanced role in nursing.