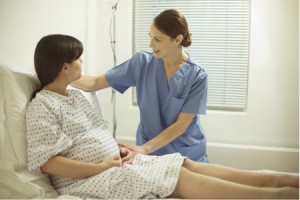 If you like the idea of working with pregnant women and helping them give birth outside of a hospital setting, you might become certified nurse midwife or look at how the process works. Midwives are men and women who work outside of hospitals and doctors' offices. Though people previously worked in this field with more on the job training than classroom training, those seeking certification must have a college degree. Once you have your degree, you can apply for certification from the American College of Nurses-Midwives, the North American Registry of Midwives or another organization.
College and Graduate Degree
Prior to working as a midwife, you must complete a college degree. While many schools offer an Associate in Nursing, you'll need to complete a Bachelor in Nursing and finish a four-year degree program. After graduating from the program, you will typically need to finish a graduate degree. A Master of Science in Nursing or a Doctor of Nursing Practice are the two more popular degree programs. According to the Midwife Alliance North America, the American College of Nurses-Midwives is the only college in the country that currently offers a degree in midwifery. Students take classes on how to deliver babies, keep women healthy throughout their pregnancies and how to handle emergency situations. You can complete a college degree and graduate degree in a nursing field and still apply for your midwifery certification.
Nursing License
Those working as midwives must have the medical skills necessary to treat and work with patients. While nurses cannot write prescriptions, they can decide on treatment paths, suggest homeopathic remedies and take the vital statistics of patients. Before you can work as a midwife, you must have a license to work as a nurse in your state. All nursing school graduates must take the licensing examination in their states. Successfully completion of that test lets you seek employment as a nurse, and you need to pass that test and have your license before working as a midwife. If you do not pass the board examination, you can retake the test after a set period of time.
Related Resource: Labor and Delivery Nurse
<!- mfunc feat_school ->
Featured Programs:
Sponsored School(s)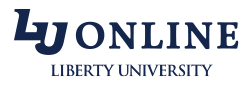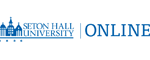 Seton Hall University
Ranked #15 in Best Online Master's in Nursing Program by US News, Seton Hall University offers two fully online Nurse Practitioner programs: Adult Gerontology with Acute and Primary Tracks and Psychiatric Mental Health.
<!- /mfunc feat_school ->
Midwife Certification
A certified nurse-midwife or CNM is someone who has certification from the American Board of Nurse-Midwives. All applicants must meet the standard requirements imposed by that organization, including having an undergraduate degree in nursing and having a graduate degree or post-graduate certification in a nursing or nursing-related field. The North American Registry of Midwives and other organizations offer certification for different types of midwives, but only those with certification from the American Board of Nurse-Midwives can work as a CNM. Direct-entry midwives, certified midwives and certified professional midwives all do many of the same tasks as certified nurse-midwives, but CNMs have more training and education.
While some women can't imagine giving birth without a doctor standing by her side, other women like the idea of giving birth at home, going through a water birth or delivering in a non-medical facility. As a midwife, you can soothe her nerves, make her feel more comfortable and help her deliver her new child safely. Though midwives once learned on the job and had little in the form of education, midwives today now spend years in college and graduate school. To become certified nurse midwife, you'll need to finish your education, have your license and apply for certification.