If you're looking for an advanced degree to further your nursing career, you might want to discover how to become a Doctor of Nursing Practice (DNP). The DNP is a practice doctorate, which makes it different from a PhD which prepares nurses for research and academic careers. Many healthcare fields have advance practice doctorates and the DNP provides that possibility in nursing. While many advanced practice registered nurses (APRNs) hold a master's level degree, the DNP is another option for those who want to gain an advanced level of clinical skill as well as better their management and leadership skills.
The Length of a DNP Program
How long it takes you to get a Doctor of Nursing Practice depends on where you start. Some APRNs, who by virtue of being APRNs already hold a Master of Science in Nursing (MSN) degree, decide to go forward with a doctorate. According to the American Nurses Association's list of frequently asked questions about the degree, if you already hold a master's degree, you can generally earn the DNP in one to two years. If you are moving to the DNP while only holding a Bachelor of Science in Nursing (BSN), the degree will take longer, probably three to four years. If you go that route, you are essentially becoming an APRN via the DNP and not through the more traditional route of the MSN degree. Although the American Association of Colleges of Nursing (AACN) has recommended the DNP as the new entry-level standard for advanced practice nurses, that recommendation has not been fully implemented. Many nurses still go the route of the MSN, and some schools only grant the master's or the doctorate, not both.
<!- mfunc feat_school ->
Featured Programs:
Sponsored School(s)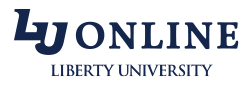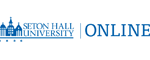 Seton Hall University
Ranked #15 in Best Online Master's in Nursing Program by US News, Seton Hall University offers two fully online Nurse Practitioner programs: Adult Gerontology with Acute and Primary Tracks and Psychiatric Mental Health.
<!- /mfunc feat_school ->
What You Will Study in the DNP?
The Doctor of Nursing Practice is a rigorous advance practice degree that helps prepare nurses to be skilled clinicians and strong leaders. Leadership and management skills, evidence based practice, statistics, and nursing science are some of the topics you will likely study within a DNP program. Although it is not a research degree, research is still important because nurses who hold the DNP will go on to influence and affect healthcare policies and practice. Most of the time, the DNP combines coursework with a final scholarly project.
If you go into the program with a master's degree and are already an APRN, then you will likely already have an area of specialty. If you are beginning the program post-BSN, you will likely need to choose a specialty area during your course of studies. As you look into some of the 264 DNP programs currently enrolling students in the U.S., you will want to look into what specialty areas your particular programs might emphasize or offer. The four advanced practice specialties in nursing are the clinical nurse specialist, nurse practitioner, nurse midwife, and nurse anesthetist.
Related Resource: Become a Women's Health Nurse
Whether you move into the DNP post-BSN or post-MSN, you can be assured of a rigorous education that will prepare you for high levels of nursing practice. The main difference is how long the degree will take you to complete. If you decide to become a Doctor of Nursing Practice, you will be prepared to take your place as a nursing leader.