Post-operative nurses work with patients in the recovery room of hospitals and clinics, but if you're new to the field of nursing, you might wonder how you can become a post-operative nurse. As with other types of nursing professions, you must have a license from your state and a degree from an accredited nursing program. Most of the nurses working in this area have at least one year of experience and a special type of certification as well.
Graduate from an Accredited Nursing Program
If you want to work as any type of nurse, you must first go to college and graduate from an accredited nursing program. Licensed practical nursing programs are generally shorter and prepare nurses for working in retirement homes and nursing homes. To work as a post-operative nurse, you need to graduate from a more in-depth program such as an RN program. While you will need to take specific courses required by your college or university, you'll also complete clinical rotations. During your rotations, you take vital signs and patient histories as you work with patients under the supervision of a licensed nurse.
Get a Nursing License
Once you finish a nursing program, you still cannot become a post-operative nurse. You must have your nursing license and some work experience too. Getting your license is something you can only do after you pass a background check and graduate from college. You'll need to register with your state, visit the police department to authorize your background check and register to take the national nursing licensing exam called the NCLEX. If you pass both the background check and the test, the state will automatically add you to its list of registered nurses. You can then start looking for nursing jobs.
<!- mfunc feat_school ->
Featured Programs:
Sponsored School(s)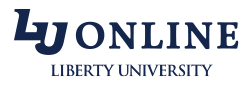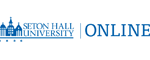 Seton Hall University
Ranked #15 in Best Online Master's in Nursing Program by US News, Seton Hall University offers two fully online Nurse Practitioner programs: Adult Gerontology with Acute and Primary Tracks and Psychiatric Mental Health.
<!- /mfunc feat_school ->
Work as a Nurse
Nurses working in this field are responsible for monitoring the vital signs of patients as they wake up from surgery. They also notify the doctor of any problems or changes they see and keep the families of patients updated. Working on certain floors in a hospital or with specific patients at a clinic can give you some of the experience you need to work in a hospital recovery room. Most hospitals will only hire post-operative nurses who have at least one year of experience in the nursing field, but some employers look for nurses who have three or more years of experience and certification.
Pass a ABPANC Certification Exam
The American Board of Perianesthesia Nursing Certification is the organization that offers certification for post-operative and recovery room nurses. Those who take this test will find that it consists of a number of questions that ask what they would do in certain situations. The test also covers the medications used in the recovery room, ethics that nurses must follow and signs and symptoms of post-op problems. You can take this test after paying for the exam and choosing your testing center. Though you do not need certification to become a post-operative nurse, it shows that you have more experience than other applicants.
Related Resource: Become an Operating Room Nurse
Recovery rooms in hospitals and clinics provide patients with a comfortable place to recuperate from surgery until they can go back to their rooms or go home. To become a post-operative nurse and work in one of these rooms, you need a nursing license, some experience and a college degree.