While many excellent nurses have a BSN or an Associate's degree, there could some advantages to proceeding to a Master of Science in Nursing (MSN) degree. If you've been in nursing for a while and are wondering if it's worth it to pursue an advanced degree, it might be time to evaluate your career goals and see where you hope to be five, ten or even twenty years down the road.
Increase Your Management, Teaching or Research Skills
If you think that you have skills and interest in any sort of nurse management position, an MSN degree may be a very good choice. Having an MSN could provide you some of the skill development you're looking for, and most likely would help you advance to administrative positions.
Many nurses who hold an MSN also go into teaching. Teachers are always needed to help train new nurses, and an MSN can definitely assist in preparing you to teach and mentor other nurses, whether from a position of management or in a nursing school. Similarly, if you have skills and interest in research work, an MSN can also be a great step in that direction. You may find that you need to move on later from master's level to a PhD, but the master's level in an important first step.
Learn About a Specific Area of Nursing
Working on an MSN can give you an opportunity to focus on a specific area of nursing in which you have interest. In addition, an MSN can open the doorway to becoming an advanced practice RN such as a nurse practitioner, a nurse anesthetist or a nurse midwife. APRNs generally are given higher levels of responsibilities. Depending on the state, for instance, some APRNs can provide medical diagnoses and make prescriptions. Nurses with these skills are becoming more in demand, especially since fewer doctors are moving into the work of primary care.
<!- mfunc feat_school ->
Featured Programs:
Sponsored School(s)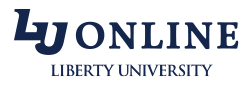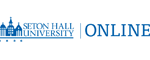 Seton Hall University
Ranked #15 in Best Online Master's in Nursing Program by US News, Seton Hall University offers two fully online Nurse Practitioner programs: Adult Gerontology with Acute and Primary Tracks and Psychiatric Mental Health.
<!- /mfunc feat_school ->
Weighing Costs and Benefits
Going on for an advanced degree can be challenging. You may worry about the financial costs of an advanced degree. It's good to keep in mind that salaries generally increase for nurses with advanced degrees, who often find themselves in higher positions of authority. It may also be encouraging to know that nursing schools do what they can to make obtaining more education practicable. Degrees can usually be done in eighteen months to two years if you're going to school full-time. Sometimes coursework can be done online. Some schools also offer accelerated options where some of your BSN coursework can count towards an MSN, thus cutting down on the length of time it would take to complete an MSN.
Like any other education choice, knowing whether an MSN is "worth it" really depends on your specific situation and on your career goals. While it may be challenging in the short run to consider attending school for another year or two, the doors that MSN opens may be well worth it in the long run and even in the immediate aftermath of your degree completion. While an MSN is hard work, it increases your skills and can open up a variety of doors in the nursing field that might otherwise be hard to walk through.