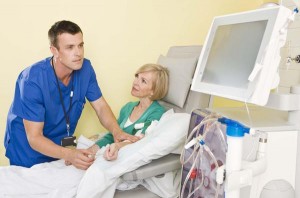 Would you like to know what a nephrology nurse does? If you are in the process of studying to become a nurse, or you are currently working as a nurse and you would like to choose a specialty, you should research several different options. Nephrology nursing professionals work with patients who have been diagnosed with kidney diseases or who have abnormal kidney functions and require special treatments like dialysis. Because of the diverse nature of their work, they can be found in several different healthcare settings where patients receive treatment or undergo transplant operations. Find out more about the role that nephrology nurses play in healthcare by reading on.
The History of the Nephrology Specialty
Nephrology has been recognized as a specialty within the field of nursing for over 35 years. As practice boundaries started to broaden and the specialty grew in scope, the subfield grew in popularity. Now, nursing professionals specializing in the treatment of kidney diseases and how they affect other organs of the body can enjoy working in a dynamic field. because of past educational advances and current modern advances in technology.
What Does the Nephrology Nurse Do in a Practice Setting
Nephrology specialists in nursing must learn to give care to patients who suffer from kidney disease or other comorbid conditions that directly affect the kidneys and other organs in the body. Some of these conditions include: heart disease, bone disease, infectious disease, hypertension and diabetes. Because all ages can suffer from these conditions, nephrology nurses will deliver care to children and adult patients in a wide range of settings.
Every day is different when you are working in this subfield. Specialists who are in a direct nursing care environment can expect to assess a patient's condition, identify risk factors, offer patient education, initiate dialysis, monitor patients during dialysis, train patients on initiating dialysis at home, and provide care following renal transplant procedures. It is also common for a direct care nephrology nurse to coordinate care, introduce new treatment methods to families, intervene to prevent hospitalizations, and coordinate dialysis staff.
<!- mfunc feat_school ->
Featured Programs:
Sponsored School(s)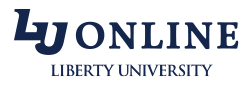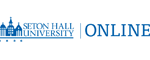 Seton Hall University
Ranked #15 in Best Online Master's in Nursing Program by US News, Seton Hall University offers two fully online Nurse Practitioner programs: Adult Gerontology with Acute and Primary Tracks and Psychiatric Mental Health.
<!- /mfunc feat_school ->
What Settings Do Nephrology Nurses Work In?
According to the National Kidney Foundation, nephrology nurses can work in a variety of settings for extremely long hours each day. You may work in a private practice, a dialysis clinic, an acute care hospital, a transplant program, an outpatient facility, in patients' homes and in tertiary care facilities. You may also work in other settings as an educator or a trainer in the medical device industry or pharmaceutical industry if you are not looking for a position where you will deliver direct care. The hours that you work and the days of the week that you work will depend entirely on the setting that you work in.
Related Resource: ICU Nurse
To become a nephrology nurse, you will need to study specialty-specific coursework so that you understand everything from the nursing process to the principles of renal transplantation. Once you complete coursework, you will need at least 12 months of experience as an RN in a surgical setting. You will then need to get certified by taking a nephrology certification exam through the Nephrology Nursing Certification Commission. If you feel like you want to do what a nephrology nurse does, start getting the training that you need to get your certification.