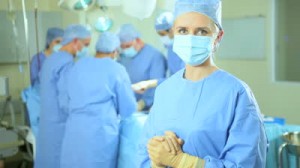 As you explore specialty areas in the nursing field, you may be ready to look into what a surgical nurse does. Sometimes called perioperative nurses, surgical nurses assist surgical patients at various stages of their care, including before, during and after operations. It's an important and multifaceted job.
The Role of a Surgical Nurse
Anyone who has ever been a surgical patient can likely tell you how important they found the role of a surgical nurse. What a surgical nurse does is to work with a surgical team to assist in patient care at what can sometimes be a very trying time for the patient, according to the Mayo Clinic. A surgical team may consist of surgeons, anesthesiologists and surgical technicians. In addition to working with that kind of medical team to help plan and carry out care, a surgical nurse also often works as a liaison with the patient's family, so good communication skills are essential. In the postoperative phase, a good surgical nurse also takes on the role of educator as he or she helps the patient and the patient's family to understand what follow-up care needs to happen to assure a good outcome after surgery.
In the Operating Room
Some of the more specialized skills of a surgical nurse are those skills needed in the actual surgical environment. Sometimes surgical nurses work as scrub nurses. That means they need to be able to properly assemble and hand over the right instruments that a surgeon will need to perform surgery. Sometimes surgical nurses work as circulating nurses in the OR, helping to make sure the patient is comfortable and safe during the surgery. When you think about it, the actual period of surgery is a vulnerable time for a patient, and having a good surgical nurse working to assure a safe environment is reassuring.
<!- mfunc feat_school ->
Featured Programs:
Sponsored School(s)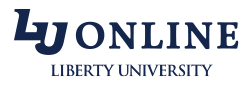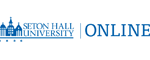 Seton Hall University
Ranked #15 in Best Online Master's in Nursing Program by US News, Seton Hall University offers two fully online Nurse Practitioner programs: Adult Gerontology with Acute and Primary Tracks and Psychiatric Mental Health.
<!- /mfunc feat_school ->
Becoming a Surgical Nurse
Like any other specialized nursing field, to become a surgical nurse you must first start by becoming a registered nurse. Although you can become an RN after taking a diploma program or an associate's degree, you will likely want and may ultimately need to complete your BSN. Once you've become an RN, you can gain experience and skills in areas related to surgical nursing and ultimately take your Certified Nurse Operating Room exam to gain your certification. The exam is accredited by the Association of Perioperative Registered Nurses, a professional organization that also provides continuing educational resources for surgical nurses. They also hold an annual conference for those who work in this field.
Related Resource: ICU Nurse
If you're excited about patient advocacy and can utilize skills to help plan, carry out and assess patient care, then this specialized field may be one you want to explore. If you decide to stay in the field and go on for an advanced degree, you might end up managing an OR, working as a nurse educator to train future surgical nurses or becoming a nurse anesthesiologist. Regardless of how far you decide to take your career, you can be assured that what a surgical nurse does is of real importance to the hospital staff and to the patients you care for.