The NCLEX is a standardized nursing examination used to evaluate the preparation of practical nurses and registered nurses across the country. The test is prepared and overseen by the National Council of State Boards of Nursing (NCSBN). It assesses the candidate's ability to operate safely and effectively as an entry-level nurse. A passing grade on the exam is required for licensure, and most positions require that the candidate hold an active license. There are several things to keep in mind before, during and after the test. Failure to comply with all of them may result in a candidate being unable to take the test or their test score being voided.
Test Eligibility and Fees
One unique feature of the NCLEX is the requirement that candidates be approved to take the test before applying. Eligibility is determined by the Board of Nursing for the particular state where the candidate wishes to have their license. State requirements vary, but there are some general guidelines. Foremost, the candidate must have completed the necessary number of education credits in the appropriate field. This is usually equivalent to at least a bachelor's degree in nursing. There may also be additional practicum hours or internship requirements that can vary widely. Eligibility requirements are not always posted, and the Board of Nursing should be contacted with questions.
Eligible candidates will then receive, by mail, an Authorization to Test (ATT) letter, which they must bring with them on testing day. As part of the test's new "paperless" initiative, candidates may also receive their ATT by email. In this case, it is imperative that they print the email to bring with them, or they will not be allowed to test. It is important to note that this requirement is changing on January 1, 2014. Candidates will no longer be required to bring a paper ATT on testing day after that date.
Finally, the test costs $200 that must be paid in advance as part of the eligibility requirement. Once the test is passed, there is also a separate licensure fee. Information about the fee can be obtained by contacting the local Board of Nursing.
<!- mfunc feat_school ->
Featured Programs:
Sponsored School(s)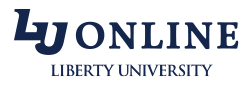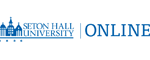 Seton Hall University
Ranked #15 in Best Online Master's in Nursing Program by US News, Seton Hall University offers two fully online Nurse Practitioner programs: Adult Gerontology with Acute and Primary Tracks and Psychiatric Mental Health.
<!- /mfunc feat_school ->
Exam Day Process
All candidates must remember to bring their ATT letter and government issued photo ID to the test. Don't be late to the testing site. Candidates more than 30 minutes late will forfeit their ATT and registration fee, and they will be forced to reapply and repay.
The NCLEX is an electronic test. Candidates should not bring any writing materials with them to the exam. There are also some differences with an electronic test. Candidates will be unable to go back and change the answers to previous questions like they can on a paper test. It is important to analyze each question carefully and be sure the first answer is the right one. Candidates can learn more about computer adaptive testing here. The test is a total of six hours long for the RN exam and five hours long for the PN exam. There are two optional breaks provided.
Passing the NCLEX is an important career step for any future nurse. It is important to take the test very seriously and prepare for it properly. Candidates should seek and review study materials, and they should be sure they are well prepared physically for testing day. This includes getting enough sleep and eating breakfast. Once a future nurse has passed the NCLEX exam, they will be eligible for a nursing license in their state and can begin a great career in the healthcare industry.