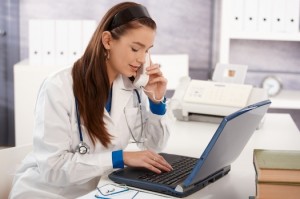 As the number of older and critical care patients increases in the United States, so too do the jobs available in nursing case management. Nursing case management is a specialized form of nursing that involves some of the same skills and duties as registered nursing and social work does. They work with patients who need additional support outside of the hospital and coordinate care with others. The jobs available in this field typically relate to the type of patients found in the world today.
Organ Transplant
Organ transplant occurs when a patient has a medical problem that makes it difficult or impossible to lead a healthy life. Those suffering from certain forms of cancer and other diseases that affect their organs can apply for a spot on the transplant list. Organ transplant specialists are just one of the jobs available in nursing case management. These nurses work with both those currently on the transplant list and those recovering from a recent transplant. They coordinate with doctors for upcoming visits, find nurses willing to work with patients in their homes and provide other forms of both medical and home care.
HIV/AIDS
While patients diagnosed with HIV can lead happy and healthy lives for years before showing any symptoms of the disease, those with AIDS often have a number of symptoms and problems that make it difficult for them to lead normal lives. Some AIDS patients suffer from frequent pneumonia outbreaks and other diseases that require home care or hospitalization. Nursing care managers work with those patients to find programs that can help them at home, including doctors and nurses who make house calls and programs that will bring them meals, groceries and other supplies to their homes.
<!- mfunc feat_school ->
Featured Programs:
Sponsored School(s)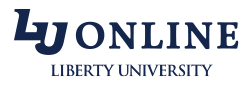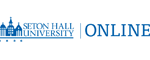 Seton Hall University
Ranked #15 in Best Online Master's in Nursing Program by US News, Seton Hall University offers two fully online Nurse Practitioner programs: Adult Gerontology with Acute and Primary Tracks and Psychiatric Mental Health.
<!- /mfunc feat_school ->
Elderly Patients
According to the American Nurses Credential Center, those working with elderly patients and other patients in case management need to have certification. The ANCC offers several certification tests designed for new managers and existing managers. Those working in elderly care can work with those patients in their homes, in a retirement home, a nursing home or an assisted living facility. When working with those still living on their own, they ensure that patients know about any upcoming doctors appointments and have transportation to those appointments, they arrange for traveling nurses and overnight nurses to come in when needed and they help patients get the supplies that they need. Those working in other facilities coordinate with other workers to create daily schedules for those patients that show what they need to do every day.
Cancer Patients
Working with cancer patients is another option for those interested in jobs available in nursing case management. Those patients can range from those recently diagnosed with a form of cancer to those in bad health living in a hospice facility. Case managers help patients come to terms with their disease, they arrange for patients to meet with therapists who can help them sort out their feelings and they take care of finding hospice centers and specialized treatment centers that may reduce the symptoms that patients feel. They may also offer support to loved ones of that patient and provide resources for their family members.
Related Resource: Become a Nurse Educator
Case managers work with patients who have problems taking care of themselves. They arrange for transportation, groceries and care from doctors and other medical professionals. The jobs available in nursing case management include jobs working with the elderly and those dealing with different diseases.