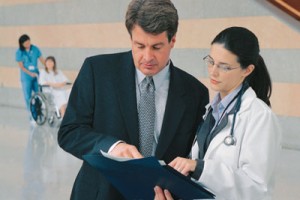 Individuals who have given thought to pursuing a career in the field of healthcare administration or management may at some point have asked themselves, "What does a nursing administrator do?" By reading the data found below, you can obtain a basic answer to this question as well as several others that pertain to the field of nursing administration.
Nursing Administrator – A Definition
A nurse administrator is an individual who works within a health care environment. Within this setting, nurse administrators manage nursing teams or a specific nursing unit to ensure the optimal functioning of the facility. Nursing administrators are fully schooled in the practice of general nursing procedures as well as the implementation of pertinent administrative processes. Individuals who opt to become nurse administrators will adopt a leadership position within the workplace setting, and they are comfortable interacting with both internal administrators and patients. As a result of all of the administrative tasks they are required to complete; however, nursing administrators generally do not work extensively with patients. Oftentimes, nurses are drawn to this position, because they want to obtain executive positions and/or play a role in the policy-making process.
Nursing Administrator – Roles and Responsibilities
Although there are a variety of roles and responsibilities that nursing administrators may have to fulfill, some of the tasks almost every individual who occupies this position will be responsible for includes:
General responsibility for ensuring excellent, efficient nursing patient care
Establishing and documenting procedures for the nursing staff
Promoting nursing staff development through relevant training, procedures, etc.
Budgeting and maintaining standard guidelines and practice
Communicating between nursing staff and practice
Supervising and scheduling nursing staff
Analyzing nursing diagnosis and treatment decisions
Troubleshooting
Patient Consultation
Employee counseling
Team-building exercises
<!- mfunc feat_school ->
Featured Programs:
Sponsored School(s)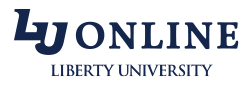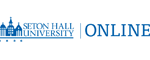 Seton Hall University
Ranked #15 in Best Online Master's in Nursing Program by US News, Seton Hall University offers two fully online Nurse Practitioner programs: Adult Gerontology with Acute and Primary Tracks and Psychiatric Mental Health.
<!- /mfunc feat_school ->
Work Environment
Typically, a nurse administrator works within a hospital environment. However, individuals who hold this position can also work in long-term care units as well as other types of larger care centers. As a result of technological advancements, nurses may also be able to work from home periodically.
Nursing Administrator – Expected Salary
According to Indeed, a nursing administrator can expect to earn about $68,000 annually. However, the annual salary that an individual can earn will be contingent upon a plethora of factors, some of which can include level of education, experience, area of expertise, and location. For example, a nursing administrator who works in California may earn $73,000 annually. However, an individual who held the same position in Georgia might earn $78,000.
Other Careers
Individuals who are interested in working as nursing administrators may find themselves drawn to other vocations that meld the worlds of healthcare and management. Some of them include:
Nursing Director
Nursing Supervisor
Director of Nursing
Nursing Shift Manager
Medical and Health Services Manager
According to the U.S. Bureau of Labor Statistics, medical and health services managers can expect to earn about $88,580 per year.
Related Resource: Clinical Trial Research Nurse
Conclusion
If you have given any thought to obtaining a position within the field of healthcare management, you should note that working as a nursing administrator can help you accomplish this objective. Now that you have a basic answer to the question "What does a nursing administrator do?," you can decide whether this would be an appropriate career path for you to pursue.