A case management nurse is a health care professional who focuses on individual patients, their medical needs and their required services. Most case management nurses have a minimum of three to five years of nursing experience. Graduation from an accredited nursing school or college and an active RN license are required. Case management nurses must have the ability to prioritize tasks and make independent clinical judgments when necessary. Case management nurses need to have the ability to collaboratively and cooperatively work with interdisciplinary teams.
Case Management Nurse – Clinical
A clinical case management nurse coordinates nursing care, which includes patient assessment, education, counseling and treatment. It also involves the delegation of appropriate tasks to other health care team members. These case management nurses are usually members of inter-professional collaborative practice clinic teams. They maintain standards for professional nursing practices in clinical settings by properly assessing and implementing nursing care. These case management nurses ensure comprehensive care for patients by facilitating communication and the coordination of interdisciplinary activities. They make appropriate referrals, formulate individualized health plans, establish measurable care targets and adjust priorities as needed. These case management nurses support self-management by educating patients about healthy lifestyles, activates and nutritional choices. Case management nurses must engage in weekly case review meetings that touch on their patients' conditions, prognoses, health needs and required services.
Case Management Nurse – Mental Health
A case management nurse who works in a mental health setting will be an RN who caters to patients who are experiencing acute or chronic mental health challenges. Their client populations will range from high school students to working adults to elderly retirees. These case management nurses strive to maximize self-confidence, self-awareness and self-management. The focus of these nurses is to assist their clients maintain their health and mental capabilities by maintaining medication schedules, conducting health assessments, monitoring vital signs and working towards therapy goals. These nurses may work with clients who have minimal functionality, which means they will help clients with routine activities while directing them to accomplish minor tasks, or they may work with highly functioning clients who have serious organic mental diseases. These nurses will provide crisis interventions, participate in staff conferences, conduct in-service consultations and participate in attend education programs.
<!- mfunc feat_school ->
Featured Programs:
Sponsored School(s)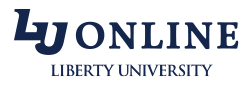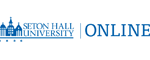 Seton Hall University
Ranked #15 in Best Online Master's in Nursing Program by US News, Seton Hall University offers two fully online Nurse Practitioner programs: Adult Gerontology with Acute and Primary Tracks and Psychiatric Mental Health.
<!- /mfunc feat_school ->
Case Management Nurse – Diabetes
Some case management nurses specialize in serious chronic diseases like obesity, diabetes, arrhythmia, epilepsy and cancer. Case management nurses who work in a diabetes program will provide nursing care, education and assessment to assigned patients. They are responsible for providing diabetes specific case management and educational training to patients. Their nursing case management services include care coordination, medication management, referral follow-up, self-management education, telephone triage and maintenance of medical records. These case management nurses document care activities in required medical systems and spreadsheets. They develop and implement quality assurance plans through eliciting feedback and conducting research. These case management nurses provide additional services to clients based on individual needs, clinical resources and client skills and interests. Many of these nurses have graduate degrees and advance practice nurse (APN) certifications.
Related Resource: How Do You Become a Sub-Acute Nurse?
Most health care employers will require case management nurses to obtain the Basic Life Support (BLS) certification prior to assuming clinical duties. This certification is available through the American Heart Association (AHA) and the Military Training Network (MTN) program.