A registered nurse that has achieved an advanced level of education and training is a nurse practitioner or a NP. A NP will have a master's degree and a high level of training in diagnosing and treating a wide range of illnesses and medical conditions. He or she can also be specialized in a particular field of medicine.
Requirements of Becoming a Nurse Practitioner
To advice in your career as a NP, after completing a four year degree in a nursing related field, you need to earn a master's degree that trains NPs and pass the licensing exam specific to your state. Taking the examination offered by the American Nurses Credentialing Center or the American Academy of Nurse Practitioners will give you certification. Some areas of medicine require you to have specific training and licensing and these include:
• Mental health
• Acute care
• Diabetes management
• Pediatrics and family health
Most people are not aware of the difference between a nurse and a nurse practitioner and assume it is the same position. However, there is a significant difference in the amount of education and training a NP has to achieve. A NP is also required to spend several years working in a medical environment as part of their training to become licensed.
<!- mfunc feat_school ->
Featured Programs:
Sponsored School(s)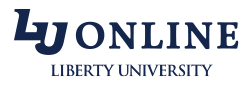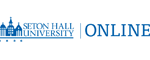 Seton Hall University
Ranked #15 in Best Online Master's in Nursing Program by US News, Seton Hall University offers two fully online Nurse Practitioner programs: Adult Gerontology with Acute and Primary Tracks and Psychiatric Mental Health.
<!- /mfunc feat_school ->
Career Possibilities for a Nurse Practitioner
A nurse practitioner has the ability to work in a variety of situations. However, the laws vary from state to state on the amount of responsibility a NP can take on and the freedom he or she has. Some states allow NPs to work independently and operate their own medical practice. While others require them to work as a team with doctors and other NPs.
Other than operating your own practice, as an NP, you have the opportunity to work in many different medical environments. Some of them include:
• Hospitals and private clinics
• Government and community health care services
• Nursing homes and long term care facilities
• Providing care in private homes and schools
Responsibilities of a Nurse Practitioner
Nurse practitioners are qualified to provide a variety of health care services and can diagnose and treat common medical conditions. For more detailed information on the responsibilities of a nurse practitioner, you can visit MedlinePlus, but here is a look at some of the standard services they provide:
• Performing procedures such as a biopsy or pap smear
• Physically examining the patient
• Ordering x-rays, laboratory tests and other medical procedures
• Writing prescriptions
• Providing education on disease prevention and healthy lifestyles
• Learning about the patient's medical history
• Diagnosing and treating common illnesses
• Have the authority to administer fluids and drugs
Nurse practitioners can work in many fields of medicine, and in many situations their high level of education and extensive training allows them to have the same responsibilities as physicians, and this can also include primary care. Some areas where NPs play a significant role are:
• Pediatrics
• Family practice
• Emergency
• Cardiology
• Geriatrics
• Women's health
As a nurse practitioner, you are some of the most highly educated medical workers in the nursing profession. With a love and passion for your work, you have the ability to make a difference in the care of your patients and their families through counseling, education, disease prevention and medical intervention. You have the capability of giving your patients healthier and more productive lives.