If you are planning on entering the field of nursing, it is important to understand what types of positions and specialties are available to choose from. All nurses play a vital role in the healthcare industry, but Advanced Practice Nurses perform many general functions that other nursing professionals do not. As you are studying to earn your Bachelor's degree or Master's degree in nursing, you may be interested in mapping out the career path you plan on taking when you are done with school. If you are interested in earning a post-graduate degree, working as an Advanced Practice Registered Nurse who diagnoses and delivers treatment may be right for you. Read on and learn about this advanced nursing profession and decide if it is the right goal for you.
What Are the Primary Roles and Responsibilities of Advanced Practice Nursing Professionals?
An Advanced Practice Nursing Professional is more commonly referred to as a Nurse Practitioner. As a Nurse Practitioner, you will have to complete additional courses to get licensed to diagnose and manage specific medical conditions in a specific specialty. An Advanced Practice Registered Nurse professional will focus their graduate-level education on a specialty that can range from Acute Care and Gerontology, to Pediatrics and Neonatal areas of care. The type of carethat you will provide will depend on your specialty area, but most Nurse Practitioner's do the following:
* Record health histories and perform patient physicals
* Ordering diagnostic testing and labs
* Interpreting the results of tests
* Evaluating symptoms of illness
* Prescribe medications
* Adjusting dosage and managing prescribed medications
* Educating patients and keeping families informed
* Illness prevention through wellness checks
* Offering referrals to the appropriate specialist
* Working with other health professionals to coordinate the highest quality care
<!- mfunc feat_school ->
Featured Programs:
Sponsored School(s)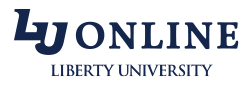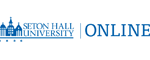 Seton Hall University
Ranked #15 in Best Online Master's in Nursing Program by US News, Seton Hall University offers two fully online Nurse Practitioner programs: Adult Gerontology with Acute and Primary Tracks and Psychiatric Mental Health.
<!- /mfunc feat_school ->
What Type of Education is Required to Become an Advanced Practice Nurse?
With more responsibility comes higher pay, but you are also expected to have more knowledge and experience. Before you can purse a career as a Nurse Practitioner, you must complete the required courses to take licensure exams. You will need to enroll in the appropriate Master's or Doctoral degree program in nursing before you can apply to take a national certification examination. You will need a current Registered Nurse license and also a specialty APRN-NP license to practice in most states. Before you choose a Master's or Doctoral program, make sure you know what setting and what practice area you would like to work in. This will help you choose the right combination of classes.
What type of salary can I expect?
The
average salary
for a nurse practitioner is reported to be $96,000 per year
.
 Salaries can vary significantly due to geographic region, specialty area and experience. If you want to enjoy more independence and responsibility as a nursing professional, pursuing your master's in nursing and preparing for your licensing test may be the right path to take. Perform a wide range of tasks, enjoy something different every day, and work in a fulfilling industry that is more stable than any other. As a nurse practitioner, you can earn a sizable income and work independently with patients as you diagnose illnesses and treat patients for a better quality of life.