Increasingly diverse, and with an strong outlook for growth, the field of nursing offers a range of possible employment opportunities, from hourly aide positions to specialists working in areas from pediatrics to geriatrics. Advanced practice nurses(APNs)are the most highly trained of all registered nurses, holding either a master's degree or a doctorate in nursing. They perform functions previously reserved for doctors, such as diagnosing conditions, ordering and interpreting lab tests, giving anesthesia, and prescribing medications, and they comprise several specialist fields.
How Does One Become an Advanced Practice Nurse?
APN candidates must obtain an advanced degree from a certified nursing program. A traditional educational path would be first to obtain a Bachelor of Science in Nursing (BSN), as these undergraduate programs allow one to obtain the proper prerequisites for further study.
The next step is to pass the National Council Licensure Examination for Registered Nurses. This step is necessary whether one decides first to work for several years as a registered nurse, gaining field experience, or to move directly on to graduate school.
Master of Science in Nursing (MSN) and doctoral nursing programs may offer all or only several of these specialties, so interested candidates should research graduate degree programs carefully to make sure the program they select is a good fit for the specialty they wish to pursue.
Once a candidate has completed their MSN or doctorate degree in nursing, a final step for some areas of specialty is additional licensure and certification. Each state's board of nursing has specific certification requirements. Certifications and licenses may require maintenance through an ongoing number of continuing education hours each year.
<!- mfunc feat_school ->
Featured Programs:
Sponsored School(s)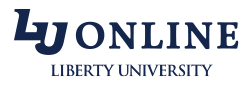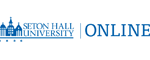 Seton Hall University
Ranked #15 in Best Online Master's in Nursing Program by US News, Seton Hall University offers two fully online Nurse Practitioner programs: Adult Gerontology with Acute and Primary Tracks and Psychiatric Mental Health.
<!- /mfunc feat_school ->
How do APNs Differ from NPs?
"Advanced practice nurse" is the general designation for all nurses with an advanced degree in a nursing program. There are four main areas of specialization that an APN attains: Nurse Practitioner (NP), Certified Nurse Anesthetist (CRNA), Clinical Nurse Specialist (CNS), and Certified Nurse Midwife (CNM). Thus, a "nurse practitioner" (NP) is a type of APN.
Because NPs can work independently in clinics and private practices as primary health care providers, their salary is higher on average than that of APNs; nurse practitioners made an average of $91,000 in 2010, compared with $73,000 for advanced practice nurses.
What Does it Take to Become a Nurse Practitioner?
NPs can work in a variety of health care settings, including cardiology, geriatrics, oncology, pediatrics, and school health. They commonly serve as primary health care practitioners, seeing patients for a variety of health concerns. In some states, nurse practitioners have the authority to operate without the assistance of medical doctors, running their own clinics or practices. Other states require NPs to work alongside an MD who prescribes medication.
Regardless of the fact that each state has slightly different laws to govern the scope of an NP's authority, NPs are generally able to provide a wide range of health care services, including the following:
performing a physical examination
ordering and interpreting laboratory tests
diagnosing, treating and managing diseases
informing patients of wellness options
performing certain medical procedures
Nurse practitioners undergo two different levels of regulation. They are licensed by the state, according to each state's laws regarding medical practice. Additionally, they must obtain certification through a national organization, such as the American Nurses Association, in order to make sure that consistent professional practice guidelines are maintained throughout the United States.
Nurse practitioners can obtain certification for one of several areas of specialty within the field, including acute care, family nursing, women's health care, psychiatry and pediatrics. In order for an NP to renew her certification, she must show proof of continuing education.
What is the Future for Advanced Practice Nurses?
There is a projected 19 percent growth rate for nurses over the next decade, as changes to our health care system under the Affordable Care Act, in combination with an aging population, greatly increase the need for health care providers. Although some newly graduated registered nurses report having difficulty breaking into the field right now, due to a large number of older nurses who have yet to retire, a number of jobs are soon expected to become available for nurses in all areas of practice.
For APNs, the outlook is even better, with a 26 percent increase predicted between 2010 and 2020. Because they perform duties formerly reserved for medical doctors, such as administering anesthesia and prescribing medication, advanced practice nurses are poised to fill gaps in the field left by a shortage of medical doctors, and their role is considered especially important as the field shifts from a treatment-based to a preventative care model. Even the White House has acknowledged the role APNs are likely to play in helping the American health care system to help hospitals curb costs and create systems of greater efficiency.
Nurse practitioners, who work predominantly as primary health care providers, are right at the forefront of this transformation. Between 1995 and 2009, the number of NPs per primary care physician doubled (0.23 to 0.48); there is now one NP for every two primary care physicians in the field. The total number of NPs in the workforce of NPs is 140,000, and 15 percent of hospital outpatient visits were handled last year either by a nurse practitioner or a physician's assistant. This trend suggests that APNs and NPs will become ever more in demand, fueled by a shortage of medical doctors entering the field of primary care.
While the shortage of doctors is alarming, it bodes well for the careers of APNs and, in particular, NPs. According to Monster.com, nursing ranked number one among careers in 2011, but the future for APNs and NPs cannot simply be measured by numbers. Advanced practice nurses will be instrumental in the transformation of our health care system as a whole from a model based on expensive treatment to one of greater efficiency, with a strong emphasis on prevention. Nurses will be expected to lead, not follow, this new direction.