Johnson & Johnson reports that there are 104 RN specialties, including five types of nursing careers in women's health alone. Nursing school students could be drawn to women's health for treating both female patients themselves and the babies they're carrying. Registered nurses in these specialties have at least an associate or bachelor's degree to understand the female reproductive system. They're abreast of the treatment practices used for gender-specific conditions, such as uterine fibroids, endometriosis, cervical cancer, Rett syndrome, vaginitis, and preterm labor. Since 496 out of every 1,000 people on Earth are female, there's a need for nursing graduates in these rewarding women's health careers.
Obstetrics/Gynecology Nurse
Obstetrics/gynecology RNs have one of the broadest types of nursing careers in women's health to ensure good reproductive functioning in females from puberty through menopause. OB/GYN nurses generally work in physician offices, clinics, and outpatient facilities to assist gynecologists with annual wellness check-ups. Their tasks include teaching girls about birth control, giving HPV vaccines, conducting sonograms, preparing pap smears, and delivering hormone treatments. OB/GYN nurses reap an average yearly wage of $61,297, according to PayScale.
Labor and Delivery Nurse
Labor and delivery nurses are specialized RNs who work in hospitals' inpatient obstetrics departments to guide expectant mothers through the complex childbirth process. L&D nurses specifically help women during the antepartum, intrapartum, postpartum, and neonatal stages of having a baby. Their responsibilities include tracking the fetal heartbeat, administering epidurals, timing contractions, assisting with C-sections, and coaching women on breathing exercises. Labor and delivery nursing offers a median salary of $57,001 per year.
<!- mfunc feat_school ->
Featured Programs:
Sponsored School(s)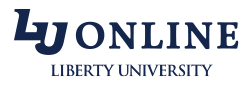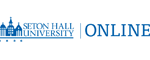 Seton Hall University
Ranked #15 in Best Online Master's in Nursing Program by US News, Seton Hall University offers two fully online Nurse Practitioner programs: Adult Gerontology with Acute and Primary Tracks and Psychiatric Mental Health.
<!- /mfunc feat_school ->
Perinatal Nurse
Perinatal nurses are pregnancy experts who specialize in caring for women from 22 weeks into gestation until seven days after childbirth. These licensed RNs teach patients about the best practices to protect their unborn fetus' health and prevent miscarriage. Other important duties include identifying risk factors, administering prenatal vitamins, performing routine blood tests, giving lamaze instruction, reporting abnormalities to physicians, and sometimes assisting in delivery. Perinatal RNs report annual salaries from $44,993 to $85,275.
Lactation Consultant
Lactation consultants are healthcare professionals who've earned RN licensure and passed the IBLCE Exam to certify their in-depth knowledge of breastfeeding. These nurses could be employed hospital neonatal wards or their own private practices to help new mothers aptly nourish their infants. Important tasks include running breastfeeding classes, setting feeding schedules, advising women on breast pumps, addressing latching problems, evaluating for post-partum depression, and treating mastitis. Lactation consultants generate a mean annual wage of $53,147.
Certified Nurse Midwife
Certified Nurse Midwives hold one of the advanced types of nursing careers in women's health to deliver babies in low-risk, healthy pregnancies. CNMs have master's degrees and extensive birthing experience to give prenatal and postpartum care with little supervision from obstetricians. Their responsibilities include performing gynecological tests, monitoring fetal growth, prescribing vitamins, promoting women's emotional well-being, and inducing labor, but they can't perform C-sections. Nurse midwives receive a median salary of $102,330, according to Salary.com.
Related Resource: What is a Geriatric Nurse?
Now's an excellent time for aspiring nurses to enter the healthcare field where the Bureau of Labor Statistics projects 10-year job growth at 16 percent through 2024 for 439,300 new RN jobs. Students with advanced degrees could also become Women's Health Nurse Practitioners for independent, generalist care with ladies of all ages. These types of nursing careers in women's health are solely focused on females, but nurses can also treat women in specialties like cardiac care, psychiatric/mental health, domestic violence, and urology.