Exploring Different Career Options With A MSN – Nurse Informatics Degree
A MSN – Nurse Informatics qualification is also called a Master of Science in Nursing (MSN). This is an advanced-level post-grad degree for RNs (registered nurses) and is considered to be an entry-level qualification for managers and nurse educators. It also prepares you to pursue a career as a clinical nurse leader, health policy expert, or nurse administrator.
<!- mfunc feat_school ->
Featured Programs:
Sponsored School(s)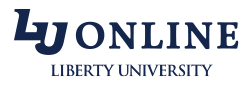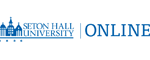 Seton Hall University
Ranked #15 in Best Online Master's in Nursing Program by US News, Seton Hall University offers two fully online Nurse Practitioner programs: Adult Gerontology with Acute and Primary Tracks and Psychiatric Mental Health.
<!- /mfunc feat_school ->
Featured Top-ranked Informatics Programs
1. Grand Canyon University – MS in Nursing – Health Care Informatics
2. Kaplan University – MSN – Nurse Informatics
3. Walden University – Nurse Informatics
A Master of Science in Nursing may also serve as a prerequisite for nursing education at the Doctorate level. Previously, nurses had to have a PhD to work as advanced practice registered nurses, clinical nursing specialists, nursing practitioners, nursing midwives, or nursing anesthetists. Today however, Master's level programs are designed to meet the prerequisites of a Doctor of Nursing Practice.
Much like RNs, nurse practitioners work with patients closely, but at a higher level. They still assist with general nursing duties such as taking patient history, checking vital signs, preparing patients for surgery, maintaining records, and administering medications. But, they also treat and diagnose patients, often without the help of a doctor.
Nursing practitioners are usually specialized in one specific area of medicine such as acute care, mental health, or any other fields that their education has prepared them for. Other advanced nursing specialties include gynecological and obstetrics, psychiatric, pediatric, palliative care, neonatal, geriatric, family, or adult nursing. Here are just some of the career opportunities that you can pursue with a Master of Science in Nursing.
A Clinical Nursing Specialist works in the same role as a nursing practitioner when dealing with patients directly. But, as a clinical nursing specialist, you are able to take on extra roles such as researcher, educator, administrator, or consultant in a health care environment. A nursing practitioner's work is focused on treating patients one-on-one but, as a clinical nursing specialist, you will be involved with every aspect of patient care.
An RN with acute care and a Master's Degree qualification will enable one to become a certified nursing anesthetist. You will administer anesthesia and help patients in recovery. You will also know how to handle emergency situations, such as a patient suffering an allergic reaction to anesthesia.
If you enjoy working with expectant mothers and new babies, a career as a Certified Nursing Midwife would be rewarding. You'll care for pregnant women, help with deliveries and give post-partum care. Because an increasing number of mothers are opting to give birth at home or at a non-hospital facility, you can work in various settings. Your training will have included OB-GYN skills.
A MSN – Nurse Informatics qualification will also enable you to practice medicine in a non-clinical environment. In the role of a health care administrator, you can deal with quality control, informatics, health care policies, budgeting, strategic planning, and other issues pertinent to the efficient running of a medical facility. You could also head a team of nurses as a nursing administrator. If you like working one-on-one with patients, you may be interested to work in case management. If you prefer the role of educator, you could get into the field of specialized education. In this, you would not only teach other nurses, but educate patients how to manage their medical conditions.