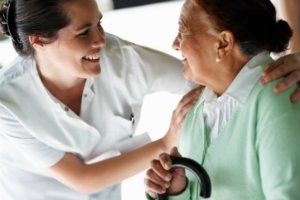 If you're a nursing student and curious about how you might become a gerontology nurse, we'll explore this fascinating career below. As students progress in their education, foci and specializations naturally present themselves. It's a product of experience and settling into a comfort zone dictated by the goals you strive to achieve during the course of your studies.
Above and Beyond Registered Status
Another title for a geriatric nurse is a gerontology nurse practitioner. As you might imagine, such a specialization requires additional coursework and qualification, because caring for older patients requires a substantially augmented skill set. Specialized programs and certifications have been designed to provide nurses with the necessary education to carry out beneficial treatment regimens with the elderly.
In addition to routine care, gerontology nurses must diagnose problems associated with growing older and prescribe appropriate treatments. Sensitivity to drugs and the ability to carry out prescribed regimens may change with age. Therefore, it's vital that a nurse be able to both perform necessary tests and effectively analyze the results, according to the National Gerontological Nursing Association.
Considering the Finer Points
In addition to completing an undergraduate degree from an accredited nursing school and obtaining certification as a Registered Nurse, there are the aforementioned additional requirements. Registered nurses are strongly encouraged to enter the healthcare workforce and obtain focused and practical experience geared toward their desired field while maintaining their licensed status.
Then, they should seek a master's degree with an accredited program, potentially with doctoral credentials. Following this, individuals may then take the appropriate certification exams for geriatric nurse practitioner status, and obtain their license to practice. While this may sound like quite a bit of work, it's essential to understand that the time will fly quickly past, and at the end of your educational journey, you will be capable of practicing your passion anywhere you wish to go.
<!- mfunc feat_school ->
Featured Programs:
Sponsored School(s)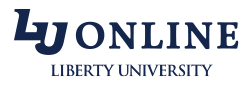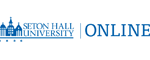 Seton Hall University
Ranked #15 in Best Online Master's in Nursing Program by US News, Seton Hall University offers two fully online Nurse Practitioner programs: Adult Gerontology with Acute and Primary Tracks and Psychiatric Mental Health.
<!- /mfunc feat_school ->
Why It Matters
As the Baby Boomers and Generation X age through and into retirement, the need for qualified nurses to assist with long-term therapeutic care grows apace. Gerontology nurses possess the necessary knowledge and skills geared specifically at the concerns of the elderly. They can assist in physical therapy, understand and diagnose issues before they become severe, and prescribe care regimens to alleviate suffering and disease most common in the older generations. In short, they are vital to the comfort and wellbeing of many parents and grandparents.
While fully certified nurse practitioners are capable of carrying out every step in a regimen of care, those who wish to pursue the same certification fulfill an equally vital role. Because it's essential to obtain focused experience pertinent to your education, geriatric nurses who have not yet completed a full education often work in the field to gain experience. Under the knowing eye of doctors and gerontology nurse practitioners, nurses who are registered professionals help to care for older patients. In this way, they have a functional understanding of the vital lessons they will encounter in their coursework.
Related Resource: Doctor of Nursing Practice
While not everyone who wishes to work with the elderly will elect to complete the rigorous coursework necessary to become a fully fledged nurse practitioner, there are still many opportunities for enriched understanding of a field for which you are passionate, as well as ways in which you can help those in need of care. Becoming a geriatric nurse, whether you elect to complete the necessary schooling, is a vital service to aging generations. However, when you become a fully registered gerontology nurse practitioner, you will be able to take your skills anywhere you wish – private practice, nursing homes and retirement communities, social services, and even hospitals and hospices.